---
11s Leagues (2008)
2019 Season First Half
SFA / SYFA Player Pathway.
The SFA/SYFA Player Pathway says that the 2008 age group will play Soccer 7s in the 2019 First Half and play Nines 9s in the 2019 Second Half.
The 2008 age group will offer four divisions - Pele > Maradona > Zidane > Beckham
Rules for playing Soccer 7s
Age Group 2008 playing Soccer 7s
---
.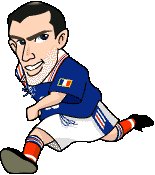 Match Secretary: Roger Oglesby