---
11s Leagues (2008)
2019 Season First Half
SFA / SYFA Player Pathway.
The SFA/SYFA Player Pathway says that the 2008 age group will play Soccer 7s in the 2019 First Half and play Nines 9s in the 2019 Second Half.
The 2008 age group will offer four divisions - Pele > Maradona > Zidane > Beckham
Pele
Maradona
Zidane
Beckham
Bonnyrigg Rose Madrid
Castlevale
Bonnyrigg Rose PSG
Bonnyrigg Rose Cosmos
Cramond
Currie FC Rovers
Bonnyrigg Rose Sherwood
Currie Star Galaxy
Currie Star Vindaloo
Currie Star Sharks
Bonnyrigg Rose United
Dalkeith Thistle Whites
Dalkeith Thistle
Dalkeith Thistle Blacks
Civil Service Strollers
Edina Hibs White
East Lothian Hibernian Gray
Dunbar Utd Colts
Craigroyston Blacks
KSQ Dynamos
Edinburgh City Blacks
Edina Hibs Green
Craigroyston Reds
Loanhead Royal Blues
Edinburgh City Reds
Edinburgh City Whites
Cramond Ronaldhino
Musselburgh Youngstars Black
Hutchison Vale
Gullane Athletic
Cramond Wolves
North Berwick FC Town
KSQ Galaxy
Hillfield Swifts Cobras
Currie FC Town
North Merchiston Whites
KSQ Rapids
Hutchison Vale Colts
Currie Star Fish
St Bernards Swifts
Leith Athletic
Leith Athletic Black
Dunbar Utd Colts
Tranent Colts FC Maroon
Lochend FA
Leith Athletic Green
East Lothian Hibernian Stokes
Tranent Colts FC Whites
Musselburgh Windsor
Loanhead Sky Blues
Edinburgh City Blues
Musselburgh Windsor Blue
Musselburgh Windsor Red
Hillfield Swifts Lightning
Portobello CFA
Musselburgh Windsor White
KSQ Astros
Spartans Kane
Musselburgh Youngstars Blue
KSQ Comets
Spartans Suarez
North Berwick FC Town
Leith Athletic
Tranent Colts FC
North Merchiston Blacks
Lochend FA Colts
Preston Athletic
Musselburgh Youngstars Yellow
Spartans Griezmann
Penicuik Blues
Tranent Colts FC Blues
Penicuik White
Tynecastle FC
Redpath Albion
Spartans Cantona
St Bernards
Tranent Colts FC Blacks
Tynecastle FC Maroons
---
.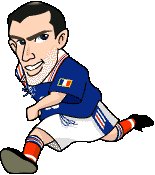 Match Secretary: Roger Oglesby