---
11s Leagues (2007)
2018 Season First Half
SFA / SYFA Player Pathway.
It is proposed to change the Player Pathway in 2018 so that teams play 9v9 in the Second Half of their 11s age group and 9v9 in the First Half of their 12s (transitional) age group.
For the 2007 age group, they will play 9v9s for the 2018 Season Second Half and the 2019 Season First Half.
The 2007 age group will continue to play Soccer 7s in the 2018 Season First Half
I will post proposed rules for 9v9s and pitch sizes as soon as I get them
.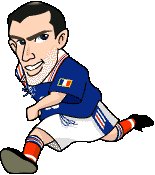 Match Secretary: Roger Oglesby